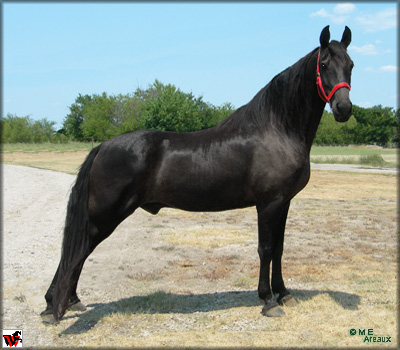 Ultra's Summer Love had Wired To Be Awesome's first colt. He is black may have a little roaning on his back side, pretty little head, long legs, healthy and beautiful. He was born about 6- 6:30 this morning, April 13/04, and was trying to stand while he was coming out LOL.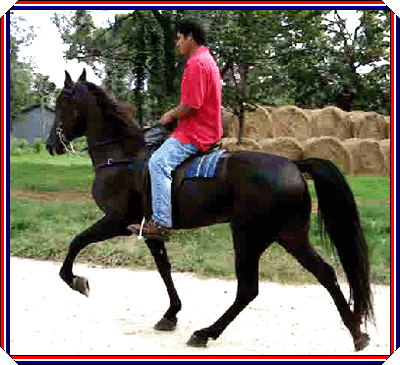 Video Excerpt - August, 2007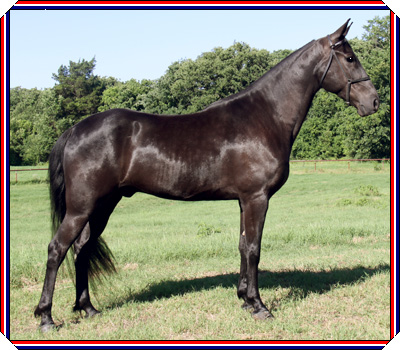 Shock N Awesome was successfully shown in the park pleasure class in 2009.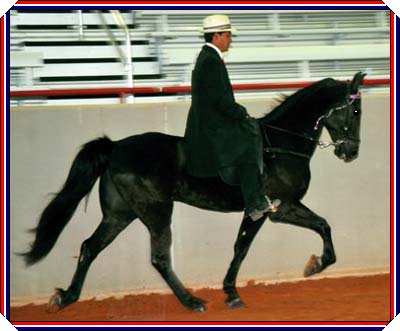 Shock is showing in the park pleasure division and doing well. He can go lite shod or park pleasure. He is solid black except for a little roaning on his front pastern. He is willing and easy to get along with, although he takes an advanced beginner or intermediate rider. He is a beauty.

Shock N Awesome won the 2009 NTASHA Fall Classic Amateur Park Pleasure Canter Championship with Kim Lewis up.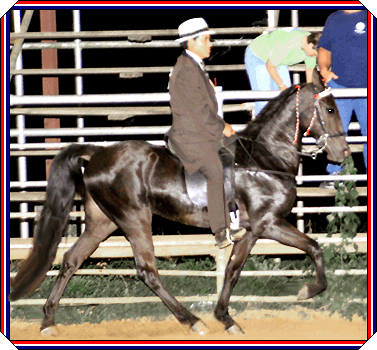 This is Shock N Awesome at the 2006 Farmerville show.
This was his first class in his first show.
Shock N Awesome has turned out to be a camera hound! He loves to pose for the camera.

Shock N Awesome is a 15.2 hand Tennessee Walking Horse gelding by Wired To Be Awesome, out of Ultra's Summer Love. He is a beautiful refined, black show/trail horse for an experienced rider. He has that beautiful " Marco" canter. He is being shown in the lite shod division. Foaled 4/13/04.
Reference Photos courtesy of The Ancestor Gallery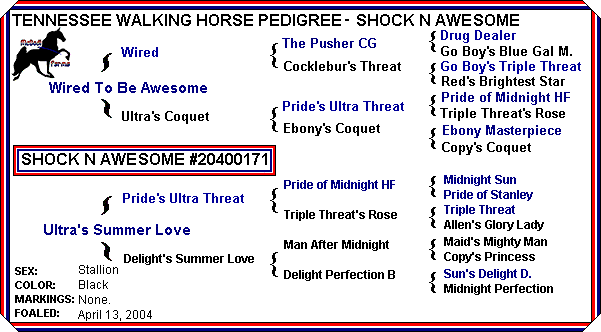 For more information, please contact McDodi Farms.


Last Updated: December 27, 2016