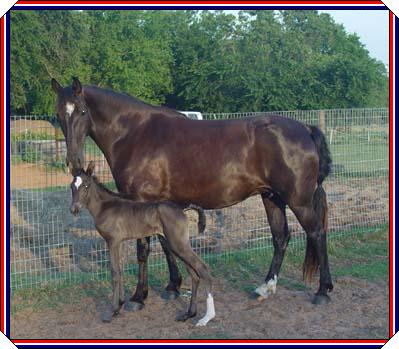 Pushover's Lucky Lady is our newest arrival, out of Happy Petalpusher JH. "Lucky" was born early on June 9, 2003. She came into the world with incredibly long legs, and a beautiful star, and one stocking. She moves like what we dream about in a walking horse foal.
We will be starting Lucky under saddle next month, and I will get some updated pictures then, when we get her out of the pasture and cleaned up.
Reference Photos courtesy of The Ancestor Gallery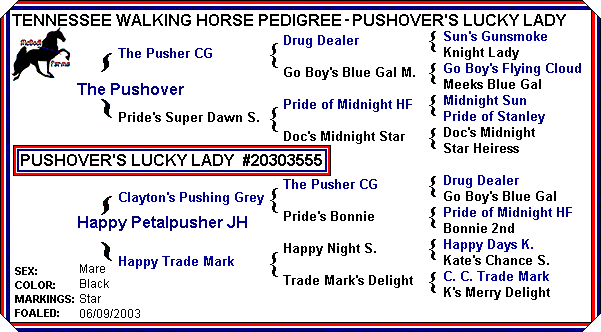 ~~SOLD~~
For more information, please contact McDodi Farms.


Last Updated: December 27, 2016